We are very happy to announce a new collaboration between Psychedelic.FM and the amazing DJ 'Lydia Nexus'.
Every other week 'Lydia' will treat us with a fresh Psychedelic DJ Set in her new show 'NightInGalaxy' on Psychedelic.FM.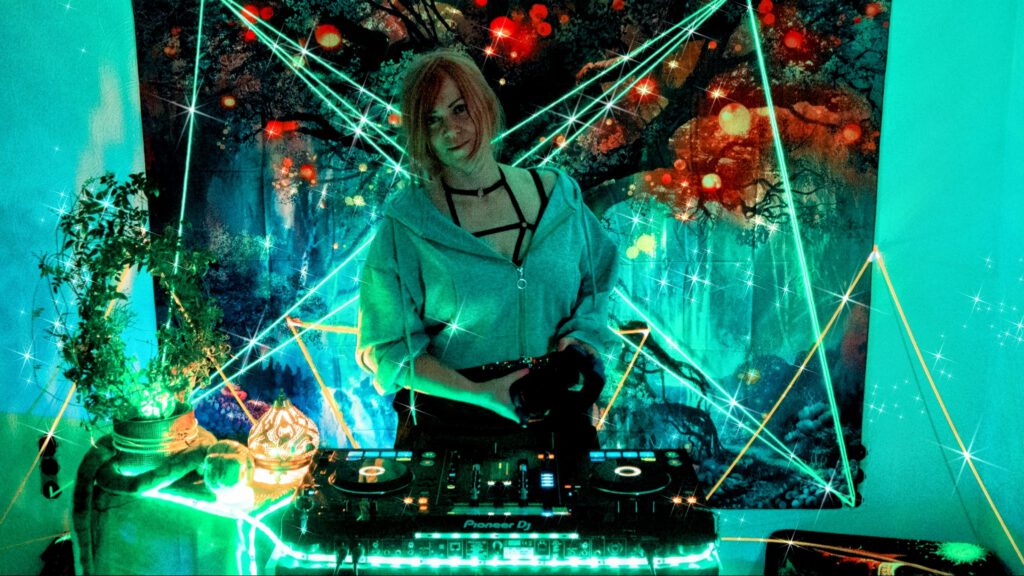 Lydia is a DJane from Germany. She took up DJing while she was living in Utrecht in 2018 and first focused on Deep, Tech & Progressive House.
Within the first year she started performing for flow arts events in Eindhoven, Ecstatic Dance Nijmegen and also appeared at Mandala Festival.
In 2019 Lydia founded her own Youtube Channel, called Fantasia Deep and started streaming and uploading mixes regularly.
It was not until summer 2020 that Lydia got to perform her first Psytrance set at a Spiral Forest gathering. Psytrance has now become her favorite genre, especially Forest & Night Psy.

Tune in for the 1st episode!
---